Name:
Camilla Lindahl
Age:
15
Birthday:
12th August
Height:
163 cm (pending)
Eyecolor:
purple
Haircolor:
Blonde
Personality traits:
Refined, polite and nice on the outside, when generally around people. But this hides a somewhat closed off inside that can only be seen by those who are around her often. It is rare for her to develop an attachment to something because of her ways of moving on.
Way of acting:
When something annoys or angers her, she takes it deeply and often considers the most drastic options, but has enough patience to hold it down unless the source of frustration is persistant. She is difficult to defeat in argument. However, she doesn't seem to like them and/or often doesn't care, so she usually allows the other person to win it. She is stubborn as well. Not stubborn in that she never likes to back down, stubborn as in if something gets in way of her intentions, she will do everything in her full power to get rid of it. This is usually a representative of her colder side.
Origins:
Denmark. Somewhere near Copenhagen and Valby
Appearance:
A blonde girl, noble pale skin, and violet eyes. This might be her most striking feature. She's also quite poor in the chest department.
She often has a slightly tired, or exhausted expression.  
Magical Girl outfit
Spoiler:
Summer Dress
Summer Dress. Sandals instead of those odd shoes. Minus head ornament. She wears it holidays, or in garden or such.
Trivia: Her Mother looks like a middle-aged version of the girl on the right. Haircolor like the girl on the image below.
Spoiler:
Other Dress
Other Summer Dress. Trivia: This picture actually exist ICly, where it is an old image of Camilla's mom when she was young.
The dress in question has been handed down to Camilla, her mom insisting she would take it.
Spoiler:
Casual Better Example
Minus the hairclip.
Spoiler: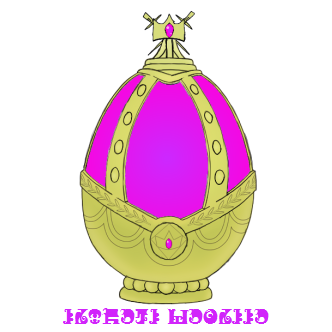 History: Camilla originally is from Denmark, where her family lives. They own a private bakery, manufacturing Danish Pastries.
WIP History here. Then she ended up travelling the world. At least 4 or 5 times she relocated. The reasons are unknown.
It is implied that she moves on when she loses her friends, or kills a magical girl in conflict. This must have made her a very lonely person.
Last edited by Homu on Wed Jun 13, 2018 10:40 am; edited 15 times in total (Reason for editing : Outfits added)
Admin




Posts

: 204


Join date

: 2011-08-31


Age

: 30



Camilla's Themes. (new!)
https://www.youtube.com/watch?v=mvD3J5HQ3_4&feature=related
Lyrics:
http://lyrics.wikia.com/Valravn:Lysabild
Lyrics is about the legend how "Lysabild", a small village on Als/Alsen got it's name:
The only survivor of the Plague, a young girl, hangs a candle light ("Lys-") in an apple tree ("abild", old Danish) to be found by another survivor, a young man "three miles away". An old Nordic mile is approx. 10 km.
To my great surprise, the voice of the female suits her well. And so do the lyrics, if you intepret them loosely.
They fit how she changes between being alone and not being alone.
Her light shines (her soulgem). And everyone she knew is dead. Or so she thinks. She is not even sure.
She moves on, after her friends disappear or turn witches (unknown to her), or after she has to kill somebody in a magical girl conflict.
And the second part could describe how she found new friends in Mukuto and Shin'ichi.
The second song
https://www.youtube.com/watch?v=R7il84fVUnY&feature=related
http://lyrics.wikia.com/Valravn:Koder_P%C3%A5_Snor
<-lyrics
It sounds like a lament, or a broken , confused song. The lyrics don't make much sense to me, actually.
But the song inspired me to her Witch-realm. It sounds like something you could hear, or read, in a witch realm.
Confusion, broken sentences that make no sense, traumatized babbling.
It's her "hidden lament" theme, or "inner conflict" theme.
Possible Camilla Main Theme?
https://www.youtube.com/watch?v=Hru74586eYA&feature=related
Sounds similar to the one song she has, which is her "Broken" song, when she is emotionally dead or insane / witch
Ran: I like it, i think it fits her well
Admin




Posts

: 204


Join date

: 2011-08-31


Age

: 30





Similar topics
---
Permissions in this forum:
You
cannot
reply to topics in this forum